One of the most asked questions for people who have just received their Maclan Racing ESC is how to connect and program your settings.
Maclan M32t ESC's are the all-new 2021 models. It has a Type-C USB connector. The first thing you should do is update your ESC to the latest released firmware. Here is the recommended method of connecting your Maclan ESC to your computer to update your ESC.
Please note that not all USB cables provide a data connection to your ESC. Some only provide power. We have no way of verifying if a 3rd party cable is providing the data connection you need for programming. As a result, we can only guarantee genuine Maclan Racing cables listed in this post to connect to your ESC for upgrading and programming.
Connect to Windows 10 PC (using MCL4240 cable)
– Download the Maclan Panel Software to your Windows 10 PC
– Power on your ESC with the battery connected
– Connect ESC to the PC with MCL4054 cable
– Follow the screen instruction to program the ESC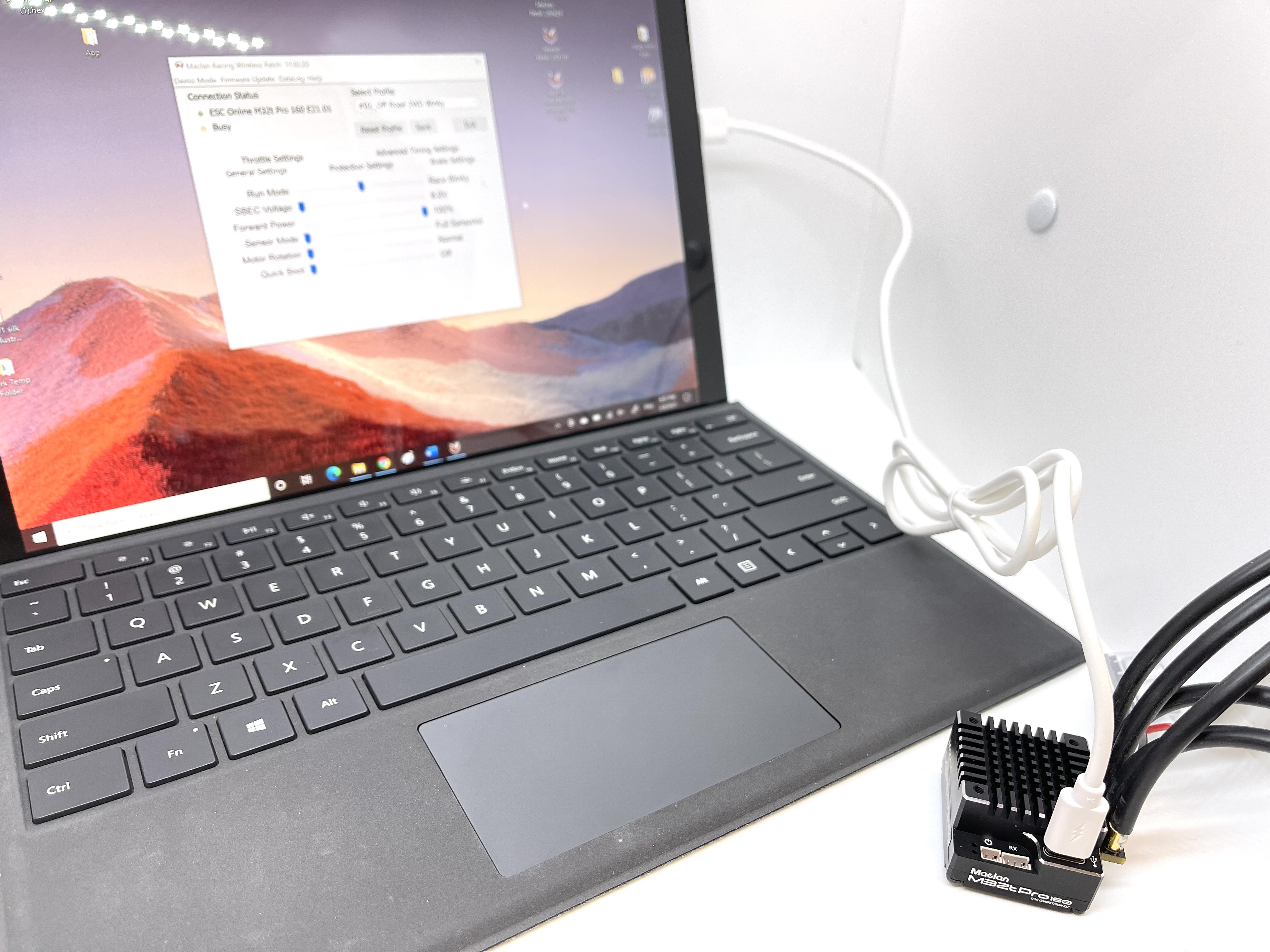 2. Connect to Maclan Racing ProLink (using MCL4241 adapter + Amazon micro USB to micro USB OTG cable )
– Make sure both ESC and ProLink are with the latest firmware
– Connect MCL4241 adapter and Amazon micro USB to micro USB OTG cable
– Power on your ESC with the battery connected
– Connect ESC to the MCL4241 side, and the ProLink to the Amazon micro USB to micro USB OTG cable with the "host" mark on the ESC side
– Follow the screen instruction to program the ESC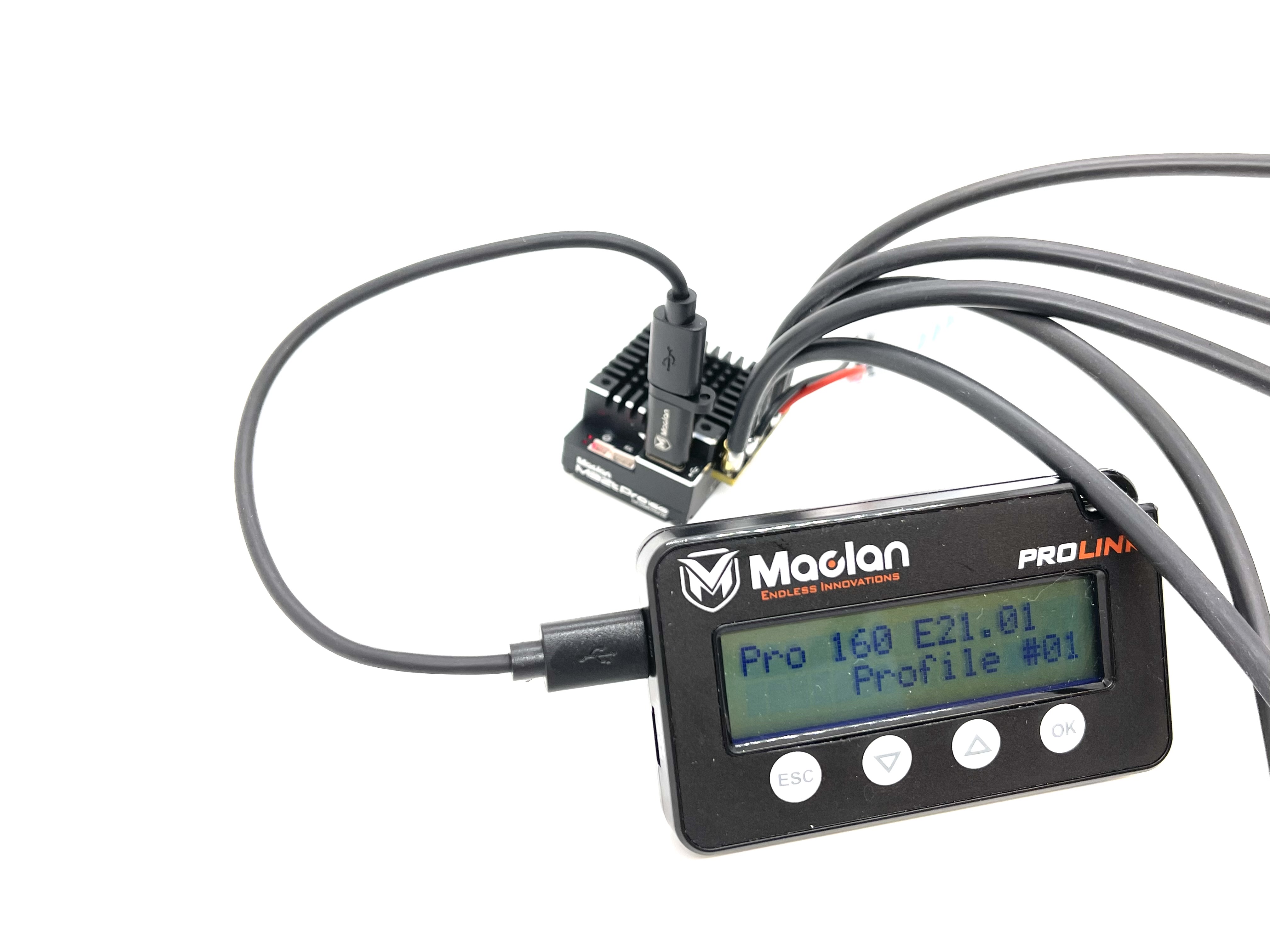 3. Connect to an Android device (Amazon Kindle Fire 7 shown on the below photo) with a micro USB connector (using MCL4054 + MCL4053)
– Download and install Maclan Smart Link app from Google Play Store
– Connect MCL4054 and MCL4053
– Power on your ESC with the battery connected
– Connect ESC to the MCL4241 side, and the ProLink to the Amazon micro USB to micro USB OTG cable with the "host" mark on the tablet side
– Follow the screen instruction to program the ESC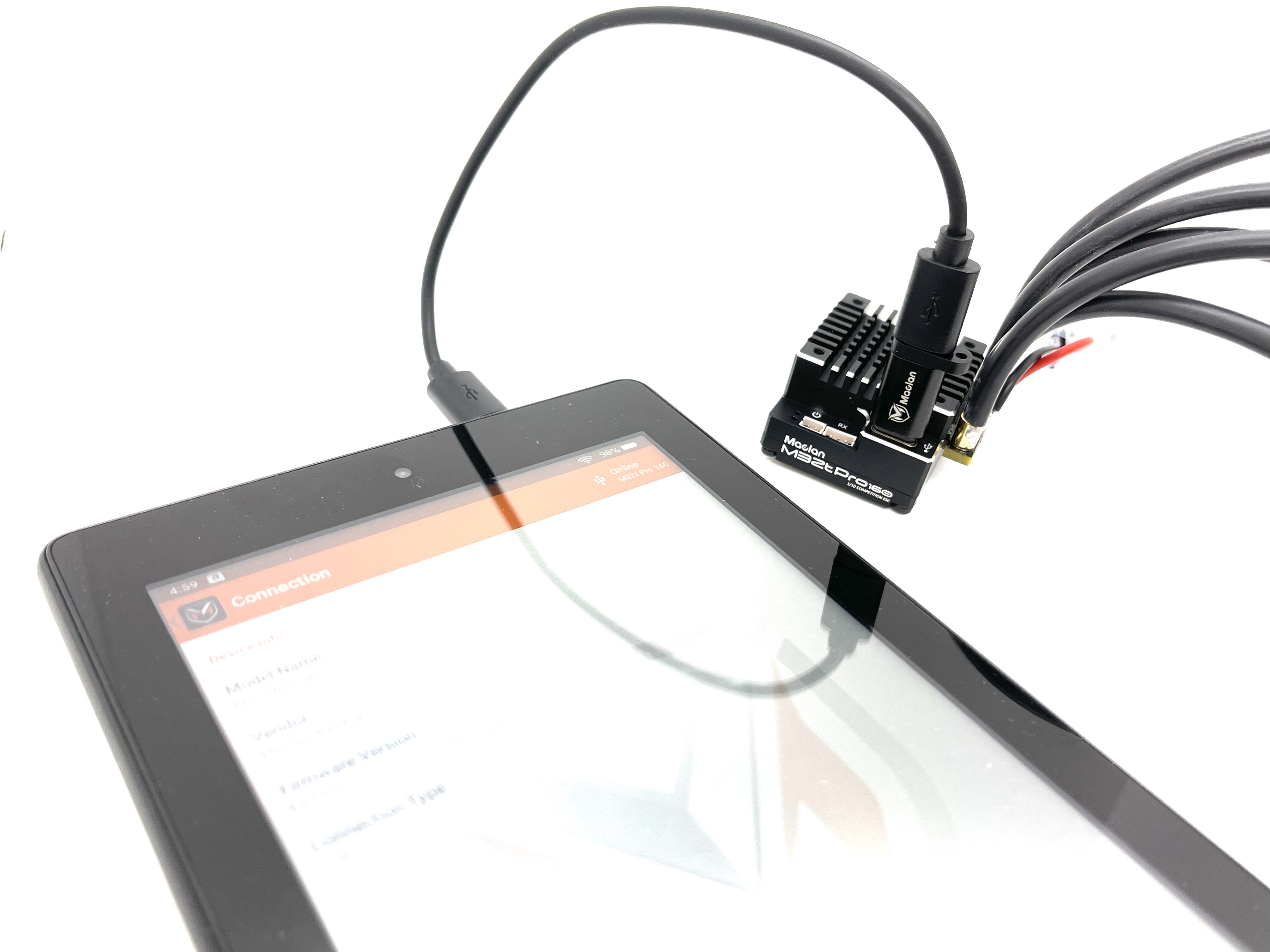 4. Connect to an Android phone or tablet with a Type C connector (Samsung S10 shown on the below photo) (using MCL4188 cable + MCL4241 adapter)
– Make sure both ESC and ProLink are with the latest firmware
– Download and install Maclan Smart Link app from Google Play Store
– Power on your ESC with the battery connected
– Connect ESC to the Android phone/ tablet with MCL4188 cable and MCL4241 adapter (with MCL4241 adapter on the ESC side)
– Follow the screen instruction to program the ESC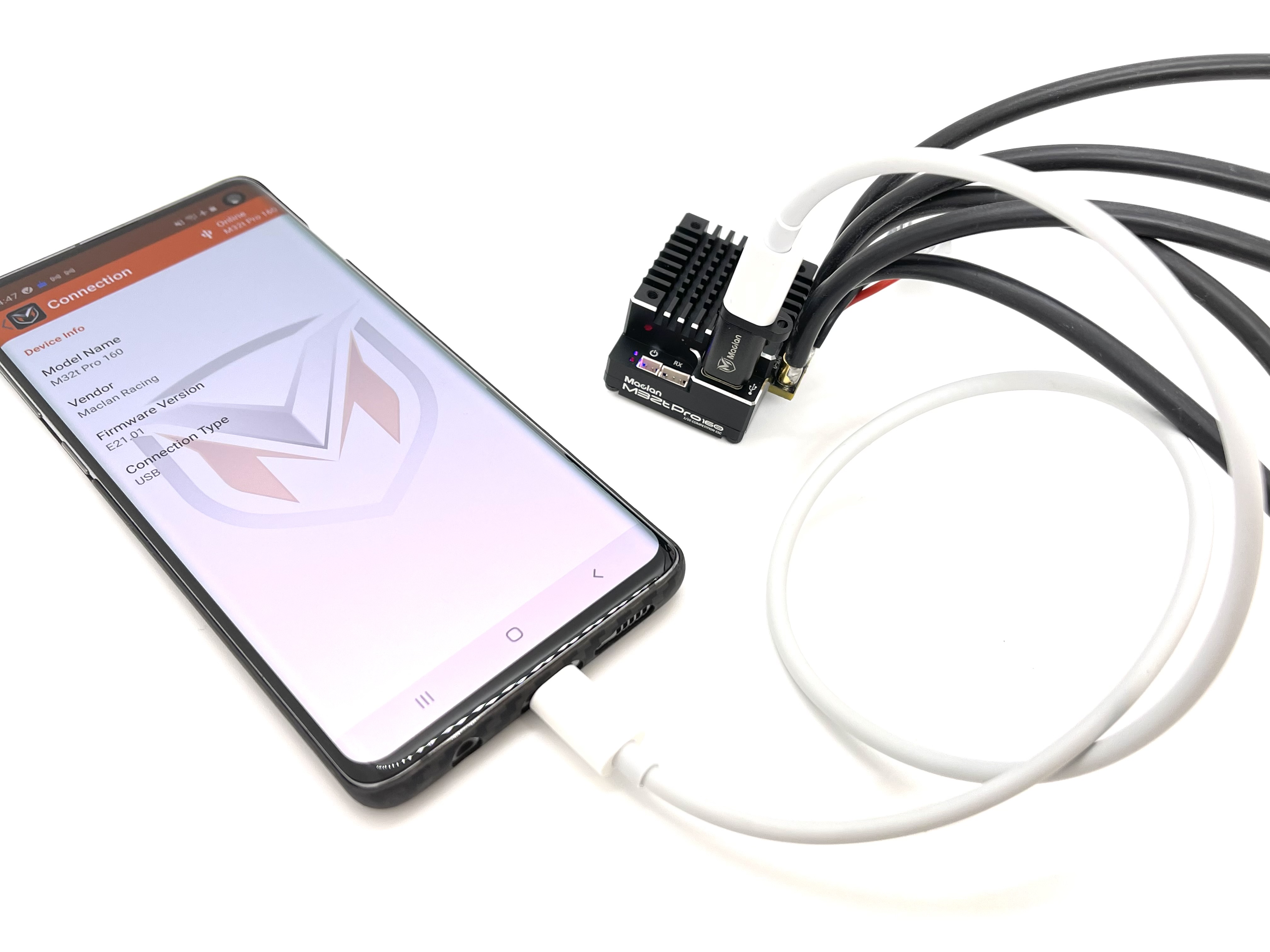 5. Connect to an iOS device (iOS 13 or later) or Android device (Android OS 5.0 or later) by Maclan Wireless Link (MCL4220)
– Download Maclan Smart Link app from Apply App store or Google Play Store.
– Power on your ESC with the battery connected
– Setup Maclan Wireless Link SSID and Password for using the app
– Follow the screen instruction to program the ESC