M32t Pro160 Competition ESC
The Evolution
The all new M32t Pro160 is based on the extremely successful Maclan Racing 32-bit platform with many significant upgrades.
Smaller Footprint and Lighter Weight
The M32t Pro160 is 2 mm shorter in length and 3g lighter in net weight than its predecessor. It is built with all aluminum case for maximum thermal performance and durability.
Upgraded CPU with 2X of Memory for HD Data Logging
The M32t Pro160 adapts the same Microchip PIC32 platform, but with twice the memory capacity. This upgrade will expand the potential for next level software innovations such as a sophisticated algorithm and high definition data logging capability.
New USB Type-C Connector
Another significant upgrade in M32t Pro160 is a USB Type-C connector. USB Type C is more versatile and transmits data faster than the typical micro USB. It is also reversible, so it allows for easier connections and lasting durability.
Refined Algorithm and Profiles
At Maclan Racing, we believe that software is the soul of a great ESC. With our 10+ years of experience in RC competition electronics, we developed the M32t Pro160 ESC with an upgraded throttle and brake algorithm. The new software features a Dynamic Brake PWM function that allows the ESC to have 2 stages of brake PWM to be set up according to the track conditions.
The ESC profiles have been updated with feedback from our factory team drivers, including all new profiles for Modified 2WD/4WD carpet/ high traction, open 13.5 TC, and asphalt/ carpet Modified TC.
Wireless Link Ready
The Maclan Racing Wireless Link (sold separately) is designed for transmitting data wirelessly between Maclan Racing ESC and mobile devices (Android OS with 5.0 or later, and iOS with 13 or later).  With Maclan Racing Smart Link App, it allows ESC programming, firmware updating, and viewing data logs.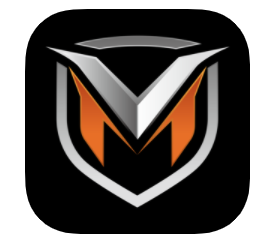 What's in the box:
Maclan M32t Pro160 ESC (factory pre-soldered wires and capacitor module)  x1
Maclan ESC receiver cable 20cm (MCL4243) x1
Maclan USB 2.0 to Type-C cable (PC to ESC data cable) (MCL4240) x1
Maclan ESC turbo fan (MCL4246) x1
Maclan ESC power switch (MCL4242) x1
User manual and decal x1
Intended applications:
1/10 on-road and off-road competitions. This ESC DOES NOT support the no prep drag race application. Using this product in the drag race will affect the limited factory warranty.
Detailed Specifications
| M32t Pro160 ESC | Values |
| --- | --- |
| CPU: | Super speed 32-bit CPU with 5-stage pipeline |
| Scale: | 1/10th |
| Mode: | Sensored/ Smart Sensorless |
| Continuous Current: | 160A |
| MOSFET Rated Current: | 400A/phase |
| Power Input: | 2S Li-Po |
| Motor Limit: | 2-Pole 3.5T (4-Pole motors are not supported) |
| BEC Output: | Linear Mode 6V to7.4V, 4A |
| Input Wires: | Black-12AWG-200mm*2 |
| Output Wires: | Black-12AWG-200mm*3 |
| Cooling Fan: | 30x30x10mm HV turbo fan |
| Fan Power: | Direct battery voltage |
| Net Weight: | 45g (w/o wires and capacitor module) |
| Dimension: | 38x30x19mm (w/o cooling fan) |
| Factory Limited Warranty: | 90 days after the date of purchase |