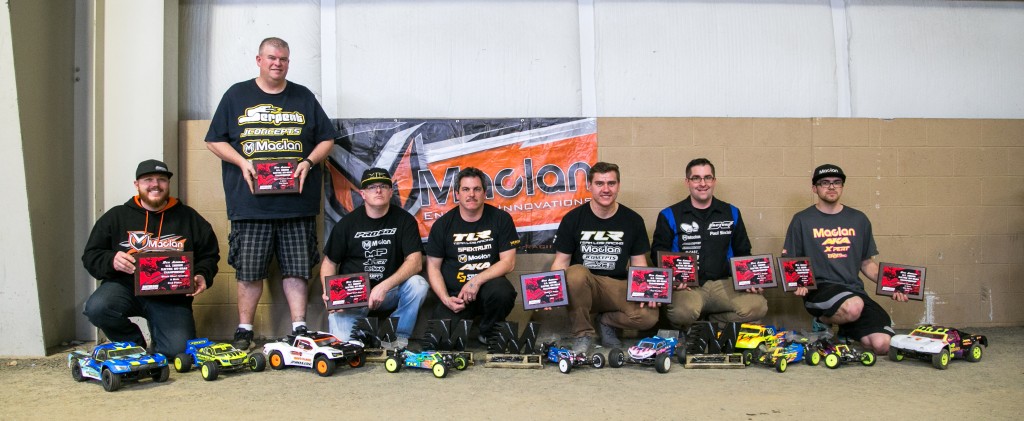 Team Maclan represents a strong finish at the 2017 Motorama. To compete in the biggest indoor motor sport event in the USA is never an easy task. Maclan Racing's MMax Pro speed control and MRR motors put in a dominating performance and won 4 of 6 classes with 3 TQ positions.
JP Richards TQ'd and won premiere 2wd Modified class and the Stadium Truck Modified class.  Jim Hustins dominated 17.5 Short Course with TQ and Win.  Jon Noon came from third to win highly competitive 17.5 Buggy class.  All drivers using MMax Pro Speed Controls.  JP used MRR 7.5 MRR in 2wd, 6.5 MRR in Stadium Truck.  Jim and Jon both utilized the MRR Team Edition 17.5 motors with Ultra High Torque optional rotors.
More information on MMax Pro and MRR motors can be found at www.maclan-racing.com.  As well as MMax Pro set ups used by the winning drivers. For the winning ESC/Motor setup sheets, please click here.
Maclan Racing Team A Main results from Motorama 2017
Modified Truck
TQ/1st JP Richards
5th Jonathan Noon
7th Dave McEwen
Modified Buggy
TQ/1st JP Richards
9th Paul Sinclair
17.5 Short Course
TQ/1st Jim Hustins
2nd Stuart Lewis
7th Shaun Duffy
17.5 Buggy
1st Jonathan Noon
5th Tyler Noon
4wd Modified Buggy
5th JP Richards
8th Dave McEwen
Modified Short Course
3rd Paul Sinclair
6th Jim Hustins
8th Tyler Noon
Modified Buggy
TQ JP Richards
8th Paul Sinclair
17.5 Short Course
TQ Jim Hustins
4th Stuart Lewis
9th Shaun Duffy
17.5 Buggy
3rd Jonathan Noon
6th Tyler Noon
4wd Modified Buggy
5th JP Richards
10th Dave McEwen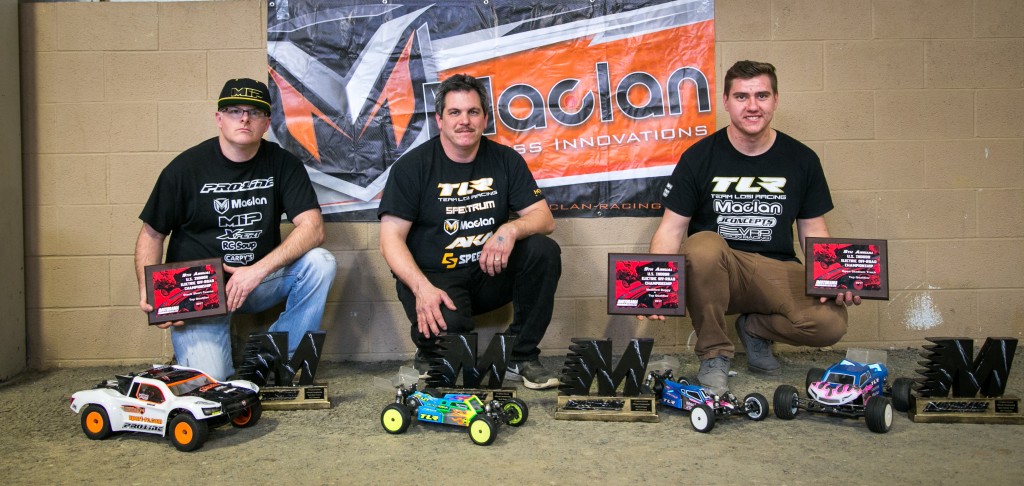 Photo credits to Thomas Tran.