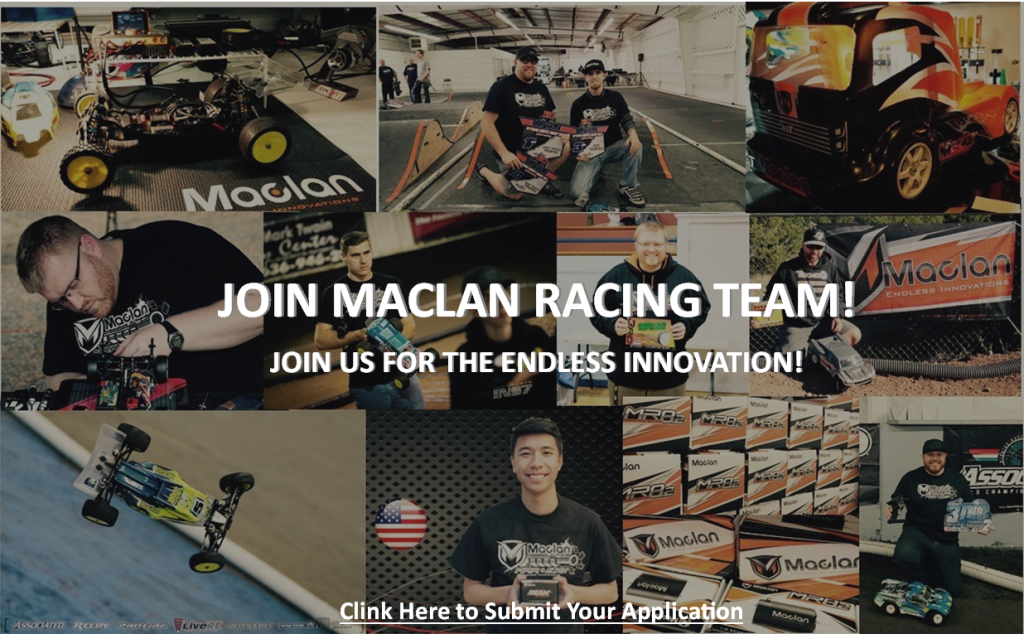 For 2018, Maclan Racing is looking for drivers to be ambassadors of our high performance product line. Let us help your racing program. We are looking for fast drivers, we who demand high performance, want that advantage on track and are willing to show everyone. This driver is not only fast, but willing to work with fellow racers, tracks, and hobby shops to grow this innovated brand with us.
If this is YOU, please submit your race resume (Click here) with results from the last two years at trophy races, regional and national level races, along with the photo of your current chassis before November 20 2017. Those that are selected will be contacted for next step in the process.
We only accept applications through online system. Please CLICK HERE.
Note:
All information were required to fill out the application form for processing.
Not sure how to prepare an RC resume? Check here for more info.